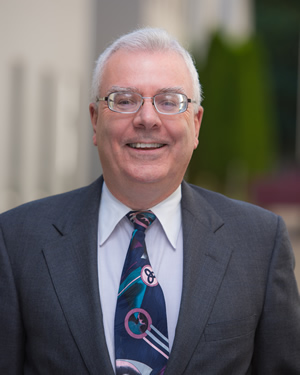 Planning Operations Specialist
Articulate, compelling and passionate, it's hard not to get excited about a topic when Mario Brassini starts talking about it.
One of those topics just happens to be client service. "I have high expectations of others when it comes to service," Mario admits. "Knowing the quality of service I would want to receive helps me proactively contribute to the kind of client experience we seek to deliver."
A former Verizon executive, Mario took an early retirement package in 2001. Soon thereafter, the Princeton grad decided he needed to stay intellectually engaged, and re-entered the job market. In 2012, Scott Curran offered Mario a job that certainly did not match his former executive pay, but also came with a lot less stress and a lot more freedom. "I had planned well for retirement, so I could afford to take a position that allowed me the flexibility to focus on my biggest passion – my family."
Day-to-day, Mario is responsible for the analytics behind the strategies that Scott develops: all the behind-the-scenes number crunching and data review that allows for scenarios to be tested and proposed. He is particular, precise, and committed to following through in service of our clients. "I love my work at The Curran Group, because it frees people to live the lives they choose to live," Mario says with pride.
A loving father and husband, Mario's immediate family consists of his wife, Lori, their twin boys, Andrew and Mario, and the family puppy, Merlot.
Mario is a graduate of Princeton University. He earned his MBA at NYU's Stern School of Business. He resides with his family in Mendham, New Jersey.
Contact us for a complimentary consultation