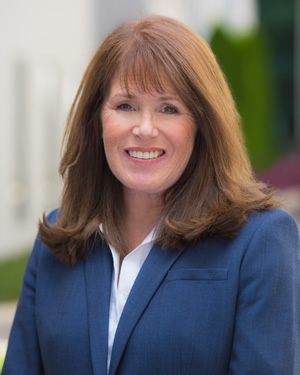 Client Relations Specialist
Darlene Fulmer met Scott Curran in the late 90's after a successful run working in administration at Nordstrom, the department store known for its steadfast commitment to client satisfaction.
Scott and Darlene made an instant connection: she started working for The Curran Group within three days of that first encounter.
Darlene is responsible for all of the back office paperwork associated with onboarding new clients, and servicing existing ones. She is FINRA Series 6 licensed, and experienced in managing the back and forth with underwriters in the placement of insurance policies. "I strive to handle our clients' affairs with great care, by taking on some of the tedious details of insurance and financial paperwork," she explains.
What makes Darlene happiest about her work is knowing she is helping people. "There's no better place for me to be than on the frontlines of service," she says. Her dedication to service is instructed by her faith, and the values instilled in her by her parents.
Mild-mannered and attentive to the needs of her environment, it comes as no surprise to learn that Darlene is an avid photographer of nature. She captures moments of beauty on her daily woodland hikes. "I learn so much every day by quietly observing how animals take care of each other in the wild, how they are able to coexist peacefully," she notes.
Darlene resides in Midland Park, New Jersey. She has a grown son.
Contact us for a complimentary consultation